FDC has appointed minister Chris Baryomunsi to represent the common man's interest in better health care to the cabinet.
Forum for Democratic Change (FDC) said that the the Minister of ICT and National Guidance Dr Chris Baryomunsi's "appointment" comes after his weekend health scare.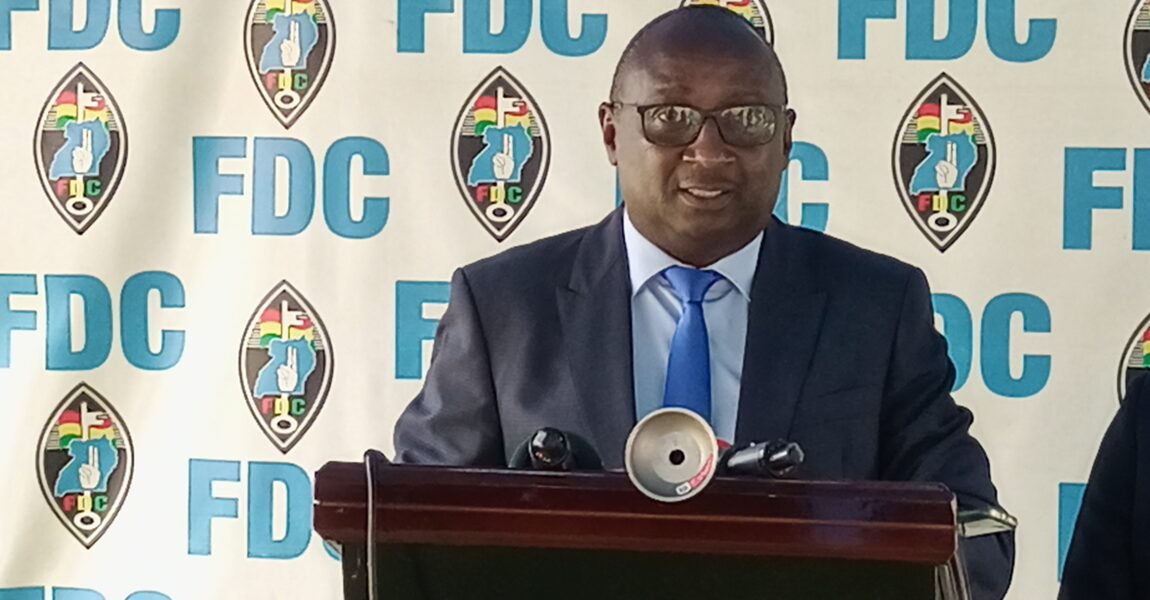 The deputy party spokesperson John Kikonyogo, who was speaking to the media on Monday, decried the condition of Kambuga Hospital where Dr Chris Baryomunsi was rushed for management before his health condition worsened.
Kikonyogo said that they received information that the Minister was first rushed to Rugyeyo health centre IV for emergency treatment but they were not equipped to help him.
"It is this same health centre that a well-wisher Mr. James Garuga had taken an initiative to renovate and equip. Mr. Garuga faced resistance from Hon Baryomunsi mainly because he was an opposition leader, " Kikonyogo claimed.
Baryomunsi was later transferred to Kambuga Hospital whose condition is worse.
"Kambuga, which was constructed in 1965 currently, provides only outpatient services due to the sorry state it is in, the building structures have become weak and the ceilings are falling, posing a threat to the patients," said Kikonyogo
The hospital serves over 500,000 people and patients with major illnesses are referred to Nyakibale and Kisiizi hospitals in Rukungiri district.
Kikonyogo claimed that most NRM leaders oppose social developments in their constituencies if they think they are being advanced persons who disagree with them politically.
"Case in point a renowned businessman James Garuga planned to renovate, and equip Rugyeyo Health Centre 4 in Kanungu district were futile due to the fact the said minister sullied the former as "anti NRM" government," said Kikonyogo.
Baryomunsi was on Saturday night airlifted to Kampala from Kinkizi, Kanungu, after developing health complications.
According to eyewitnesses, the minister, also a Member of Parliament for Kinkizi West in Kanungu District, was visiting his constituents only to develop health complications suddenly.
He was rushed to Kambuga Hospital for management but his condition proved too complicated after an hour of admission. He was consequently airlifted to Kampala in critical condition to manage his health further. He is said to be making steady recovery.